---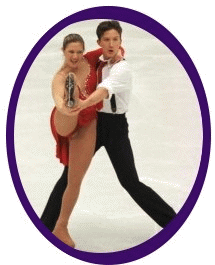 In January 2002, Jessica Joseph and Brandon Forsyth decided to end their two-year partnership. Brandon has since teamed up with Jamie Silverstein, with whom he intends to compete in the 2002-03 skating season, while Jessica has retired from the sport. I wish them the best in their future endeavours and will leave this site up as a memorial of their partnership, and how much I enjoyed watching them skate together.
---
Home
This page is where you'll find the latest news on Jess and Brandon, and info about any of their upcoming competitions, TV appearances, or other events.
Bios
Want to know more about Jess and Brandon? Read their bios here.
Competitive Record
Results from over their years as a team.
Program Info
Rhythms and music for past and present J&B programs.
Photo Gallery
Pictures galore!
Related Links
Articles, links to past results, and other related links.
Contact
About the site owner, contact info, and other site information.
---
The Latest News
January 11, 2002 - J&B finish fifth at U.S. Nationals and are named alternates to the Four Continents and World teams.
October 27, 2001 - Jess and Brandon make their Grand Prix debut at Skate America and finish eighth. There are some pics up at the USFSA site - CD, OD and FD - and also at their official site.
February 27, 2001 - This site goes online! Happy surfing!
January 18, 2001 - Jess and Brandon win the bronze medal in the Dance event at U.S. Nationals. Congratulations, J&B!
---
The photos on this page are property of J.B. Mittan. Please visit his site, below.

---
HOME | Bios | Program Info | Competitive Record | Photo Gallery | Links | Contact